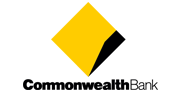 Commonwealth Bank (CBA) Home Loans
With 1,100 branches, 3,700 Australia Post outlets and 4,300 ATM's right around Australia, the Commonwealth Bank has the largest range of customer access points. They also offer 24/7 real time support, the first bank in Australia to do so.
Commonwealth Bank (CBA) Programs
The Commonwealth Bank has been long term supporters of many Australian initiatives and ventures. Their community focus in supporting educational, research, youth, the arts, and environmental projects is widely admired. Partnerships include:
The Arts - Australian Chamber Orchestra; Bangarra Dance Theatre, Australia's leading indigenous performing arts company
Health - Breast Cancer Institue of Australia, helping raise over $3.1 million; Prostate Cancer Foundation of Australia as major sponsor of the Great Aussie Barbie
Social and environmental support - Australian of the Year, major sponsor for over 30 years; Red Cross, National Humanity Partner; Great Barrier Reef Foundation
Cricket - Major sponsor of the Australian men's and women's teams, annual international Test Match series, and a wide range of state-based, junior, club and community programs.
Community programs - StartSmart, classroom based workshops that teach students how to make confident money decisions; Clown Doctors, professional entertainers who bring joy to sick children.
School Banking - The Commonwealth Bank has had a school based savings program since 1931. Primary School children open a Youthsaver bank account, deposit their money and learn about good savings habits.
Here at Fox Home Loans we are very passionate about educating our customers and providing them as much detail as we can so they can make an educated decision.
We provide our customers a wide range of loan repayment calculators so you can work out how much your finance could be and much more.
Our team are here to help you when you have more questions or are ready to apply. Apply online or speak with the team on 1300 665 906.
If you'd like to know how much you qualify for, no problem, speak with us about setting up a loan pre-approval so you know exactly how much your loan will be even before you commit to proceed. This is an obligation free service that we provide our customers.
Here at Fox Home Loans, our team care about helping you understand your credit score and what it means for you. Speak with your Lending Specialist about how we help you protect your credit score and what you can do to grow your credit rating.

Why Do So Many Customers Trust Us?
We have access to the best lenders wtih the lowest interest rates
We offer you a free credit assessment without affecting your credit score
We provide loan pre-approvals so you can go shopping with peace of mind
We help you understand and protect your credit score
We offer a speedy service with same day loan approvals
We do all the running around and hard work to find you the very best deal
Speak with a Lending Specialist Now!

In using our loan calculators you agree to our Disclaimer.
Speak with a Lending Specialist Now!
Looking for the best loan?